E X T R A !

'Wandervögel: A Prussian Family's Passage Through Leipzig' is a historical study now being researched and written by Paul Tÿralla's great grandson on seven generations of migration.
"It's called that because each generation within our family was a 'Wandervogel' - a migratory bird," quips the Budapest-based author, Jerome Simpson!
The PDF downloads on the right are those chapters that tell Paul Tÿralla's life story.
The book's full contents page together with an abstract is available here alongside its cover pages. Cca 75 percent of the work is complete. Blogposts here relate ongoing progress.




THE SILESIAN COMES CLEAN!
Paul Tÿralla was born in 1882 in rural Silesia in newly united Germany. Attracted to the city, he moved to the Kingdom of Saxony's second largest, Leipzig, in 1900.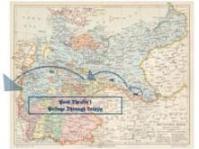 PASSAGE THROUGH LEIPZIG
The city then was a magnet for many. For Paul Tÿralla, Leipzig's fur trade held greatest appeal - until he met Nannÿ Hinsch in 1906, the daughter of another Prussian in-migrant Schneidermeister, Friedrich Hinsch. In 1907 they had their first daughter, followed by two more as well as a son. With that he was effectively married to Saxony!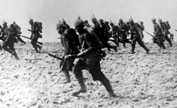 INFANTRY ON THE MARCH, 1914 In April 1915, the Kaiser called Paul Tÿralla to the frontline. There he perished defending der Vaterland in the trenches of France's Champagne region.

CITY GUIDE
NOW AVAILABLE!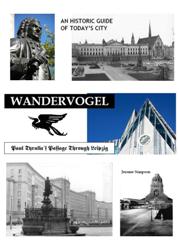 'Wandervogel' specifically recounts Paul Tÿralla's Passage Through Leipzig. It doubles up as a 22 page historic guide to the city and also reflects on mobility matters. Read it here (6 Mb PDF).
MOBILITY MATTERS…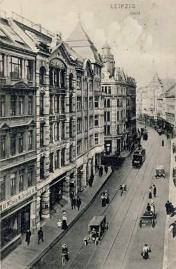 THE FUR DISTRICT: BRÜHL, 1912

In a fascinating introduction to 'Mobility in Leipzig: Yesterday and Today,' Paul Tÿralla was a special guest at the 2012 CIVITAS Forum. View here his 'Pecha Kucha' presentation (3.3 Mb PDF) and watch it on YouTube too. (Pecha Kucha means no more than 20 seconds for each of the 20 picture-based slides)! His proposals were also debated on Linked-In.
RESURRECTED -
On YouTube?!
See 'Paul Tÿralla' lead visitors through Leipzig in 2012 on the occasion of his great grandson's wedding (media notes: DE/EN).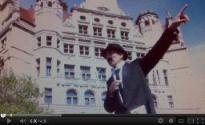 WANT TO
KNOW MORE?
A life story in detail:
- The Lone Ranger from the East: Towards 1900
- Leipzig Nexus: 1900-1907
- Baby Boom, Class Disputes: 1907-1914
- Champagne to Die For: 1914-1915
- The Home Front: 1914-1918
- The Lost Generation: 1918-1920

Paul Tÿralla's father-in-law and daughters were also Wandervogels. Friedrich Hinsch's story is now online with Nannÿ and Margot's.

Timeline:
1 2 3 4 + 5 (blogs).

All text © by the author!


- click

to 'Like' -